Product Description
Product Description
We can supply under universal Joint optional:
Catalogue of Universal Joint for Indian Vehicles
Size(mm)
Application
Quantity Per Carton
38*57
TATA 1210, J.C.B. ROTAVATOR WITH OIL SEAL
20
46.5*69
TATA 1312, 1516, 1510.1612.2213, 2416 TURBO, 2515 TC (EX) WITH OIL SEAL
10
30*82
TATA 407, TATAMOBILE 206, SIEARA, ESTATE, SUMO OLD MODEL
40
30.18*106
GMC, SWARAJ MAZDA, N/M, CENTER N/M. L/L CHITAL, L/L LVECO, L/L/CARGO 709, 909  L/L COMET JUNIOR, NISSAN 1 TON N/M, TATA 407 TURBO REAR
40
42*120
TATA 2515-EX, TATA 2518 EURO-2 (42mm CUP DIA) MODEL 2012 ONWARDS
10
42*129.35
TATA 2515(HYWA), TATA 1613(TURBO) SUITABLE FOR R.S.P.B. SHAFT(WITH SINGLE 4mm ROLLER AS PER OEM DESIGN.)
10
48*135
TATA 4018, TATA 3118, TATA 2518c BS-111, EICHER TRUCK, LOCK TYPE(RSB TYPE)
10
49.2*155
TATA 4018 PATTI TYPE WITH BOLTS SPICER TYPE, AMW 4571/4018, M-NAVISTAR
6
22*54.8
TATA ACE, MAGIC N/M
100
27*82
MAHINDRA DIESEL JEEP
40
41.25*126
LEYLAND 3516, 2516(SPICER SHAFT) TATA 2515(TC), 2515(EX)REAR, TATA 2518(EX)HYWA EICHER GALAXY 3571
10
34.92*126
LEYLAND TUSKAR/EICHER JUMBO-(MSL TYPE)
20
30.18*92
TATA 407 EX TURBO 909/ZYLO/TOURISTER/SCORPIO EAGLE
40
52*147.2
TATA 2516-SIZE 52*147-GKN 2045
10
34.92*106
TATA 407 Plkup, BS-III, JCB 3DX, TATA 1109 EX
20
47.6*134.9
 
10
39.69*115.95
 
20
Our Advantages
Production Capacity: With annual output of 500,000 universal joint,there is a professional production team to deal emergency production task.
Management System: Developping active management,and constantly deepen the quality and innovation management with system,standardization and institutionalization,promoting our staff with full enthusiasm,sincere attitude and unremitting efforts to improve product quality and management stanards.All of universal joint is made as oem no.
Research and development ability: For new technologies,new materials research and pplication,pingchai set up R & D center,a group with highly qualified engineers and technicians who are in charge of product development and continue to improve.at the same time with OE customers and tertiary institutions continue to dialogue and interchange of ideas.
Quality Control:
As a manufacture of quality,we adhere to the first time to do a good job that runs through every aspect of work.Customer salisfaction is our goal,it needs the entire team to complete,our staff to achieve this goal with unremiting efforts.
Company Profile
ZheJiang CZPT Inc is located in the beautiful scenery of ZheJiang mountain city in China, we can supply a wide range of auto parts and machine and equipment, we have our own crankshaft processing plant, is a combination of industry and trade enterprises.
Auto parts included crown wheel and pinion, crankshaft, camshaft, cylinder head, axleshaft, cylinder liner, piston ring, clutch disc assy, V-belt, tooth belt, hydraulic brake cylinder cups, rotary shaft lip seals,Sealed beam, halogen bulb, cleaner, startor etc.
Besides auto parts, we engage in the export of equipment, machine tool, packing machine,Hardware, tools and filling machine, labeling machine, etc. It exports to almost 100 countries and regions of the world including USA, European, Southeast Asia, Russia, Hong Kong etc.
We are ready to render cordially our services to friends of industry and commerce, trade, science and technology, finance and friends of other circles throughout the world, and to become your reliable cooperative partner.
Certifications
After Sales Service
Our Payment terms
1) T/T:30% deposit by T/T,70% balance by T/T before shipment.
2) L/C at sight; 
 
Packing details 
In carton or various way of packing are choosable, according to different requirement;
Shipment terms
After receive deposit it can be finished within 30 days.
If you have any further queries, please don't hesitate to contact us.
| | |
| --- | --- |
| After-sales Service: | 12 Months |
| Warranty: | 12 Months |
| Condition: | New |
| Color: | Natural Color, Silver |
| Certification: | ISO, SGS |
| Structure: | Single |
Customization:

Available

|

Customized Request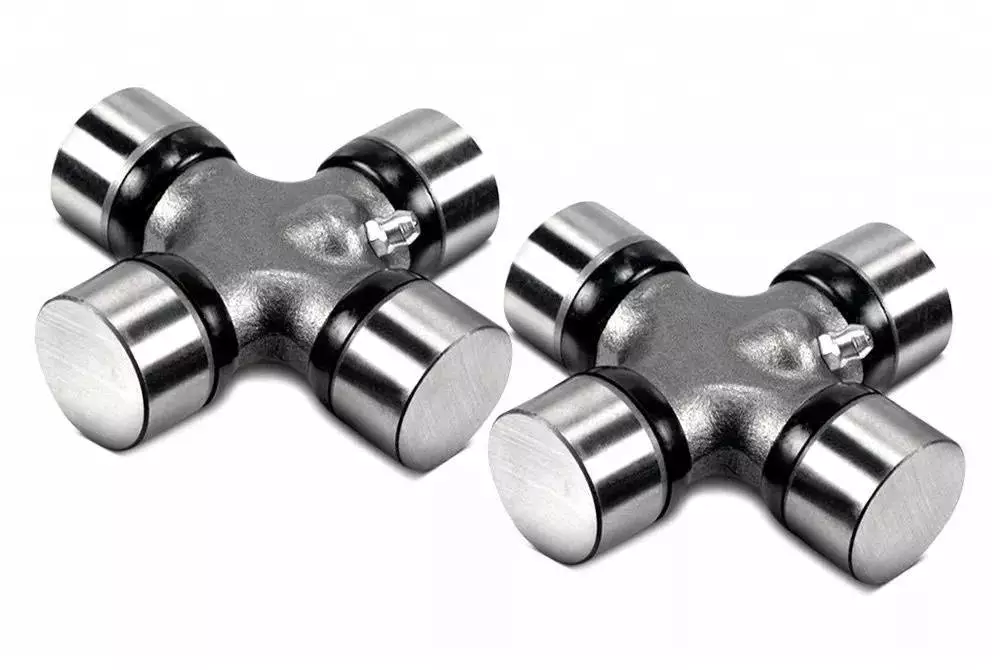 What You Need to Know About U-Joints
Your car's u-joint is the main connector between your car's transmission and the wheels. If it fails, your car will not move. It may also make a loud banging noise, so you may need to have it towed to a repair shop. Fortunately, u-joint failure is rare, but it's best to keep an eye on it regularly. There's no specific maintenance schedule for u-joints, but most manufacturers recommend checking them periodically, and you can do it when you change the oil in your car.
Typical u-joints
Typical U-joints receive a serious workout as the vehicle accelerates or decelerates. As a result, u-joint maintenance is essential. While u-joints are lubricated from the factory, you should check them at least twice per year and service them as necessary.
Typically, U-joints have one side that bolts onto a yoke and another side that is pressed into the yoke. The bolt-on side has a C-clip to hold the cap in place. While the locking mechanisms are similar, some are stronger than others. In addition, U-joints need to be compatible with the axle shafts they are attached to.
U-joints are an important component of a truck's suspension. They allow the drive shaft to move up and down as the vehicle turns, which helps the vehicle transfer power. Universal joints also make up for the movement of the driveshaft in front-wheel-drive vehicles. Without these joints, a suspension system would be unable to offer substantial wheel travel.
To check if your U-joints are worn, listen for a squeaking or clicking noise when the vehicle moves or shifts gear. You may also experience a shuddering or vibrating sensation. If you notice any of these symptoms, you should schedule an appointment with a certified ASE technician. You don't want to ignore these signs because they can lead to expensive repairs and damage the drive shaft.
A single universal joint should be able to transmit 20 in-lbs of torque continuously. This torque needs to be applied at a 15deg angle, while the speed should be 600 RPM to operate properly. This torque capacity is calculated by multiplying the torque with a use factor or dynamic factor of 2. The use factor should be taken into account when choosing the right joint. When choosing a universal joint, you should also consider the operating angle of the shaft. In general, you should limit the angle of the shaft to about 15deg, but it may be allowed up to 30deg in manual operation.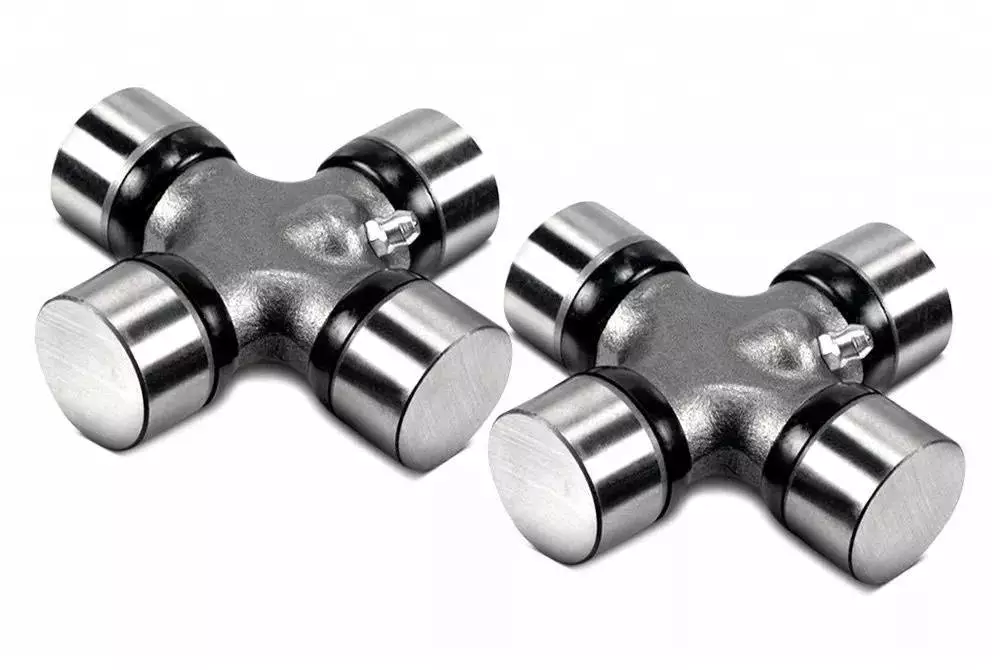 Characteristics
Understanding the characteristics of a u joint can make it easier for you to choose one for your specific application. While u-joints are all similar, they can be differentiated in terms of size, function, and application. While size is the most important characteristic, there are other factors that will help you determine the right joint for your needs.
When properly maintained, u-joints can last the life of your vehicle. However, heavy towing and aggressive off-roading can cause premature failure. To extend u-joint life, it is important to regularly grease them and lubricate them. Other causes of u-joint failure include loose bolts, corrosion, and improper torqueing. Misalignment can also wear out the joint.
Universal joints are flexible couplings that are used to mate misaligned shafts. Universal joints are usually coloured according to their equations of motion. The red and blue planes indicate the joint's angle of bend. The zero plane represents the axles parallel to each other.
The operating angle of a U-joint affects the transmission's performance. Changing the operating angle may cause vibration in the transmission. The double operating angle of a U-joint can reduce the life span of the joint by as much as half. As a result, the operating angle must be reduced in order to improve its performance.
A U-joint is the most common type of axle joint used on cars. The majority of factory-fitted U-joints are grease-free and feature colored snap rings. A U-joint is also referred to as a Cardan Joint, but this is an incorrect name. The Cardan Joint is a different type of joint and has different characteristics.
If you suspect that your u-joint is failing, you should have it checked. A failed u-joint will produce a clicking or squeaking noise. It will also make a clunking noise when the car accelerates or changes gears. If you notice that these symptoms, it is important to replace your u-joint right away.
The optimum size of a U-joint depends on the type of machine and the application. A U-joint with a lower capacity should be used in machines where the bearings experience more frequent lubrication. Ideally, a U-joint should be lubricated every 36 to 60 months, depending on the type and size of the machine.
Cost
The cost of a new U joint is based on several factors, including labor and vehicle make. The labor involved in the process is generally the largest component of the overall cost. Some U-joints are more difficult to replace than others. A truck U-joint is often much simpler to replace than a car U-joint. The price to replace a U-joint will also vary depending on the make and model of your vehicle, and how many you need replaced.
The average cost of a new U-joint ranges from $150 to $180. This price range includes labor costs and parts prices. It does not include taxes and fees. Moreover, the labor rate may be higher or lower depending on the make and model of your vehicle. If you'd like to be sure about the cost of a replacement, you should compare the rates of different service providers in your area.
A worn-out U-joint can cause the wheels to rotate out of balance. It can also cause damage to the drive shaft, which will increase the overall cost of a replacement. Moreover, a worn-out u-joint may even cause the transmission to break down.
Even though a U-joint may not be the most expensive component of a vehicle, it is essential to keep it in good condition. Otherwise, you could end up spending hundreds of dollars on a repair. And if you don't do it early enough, the damage may become permanent.
A properly-fitted U-joint can also improve performance. This type of joint is made of cast iron and has arms that are even in length. In addition, it is packed with heavy grease for lubrication. It also often comes with a grease fitting. The bearing cups in the universal joint press into a machined hole in the driveshaft or a component flange. The bearing cups are held in place by clips.
While a U-joint can last many years, it is subject to wear and tear, and should be greased every 20,000 to 40,000 miles. When not properly maintained, it can dry out and break due to a lack of grease.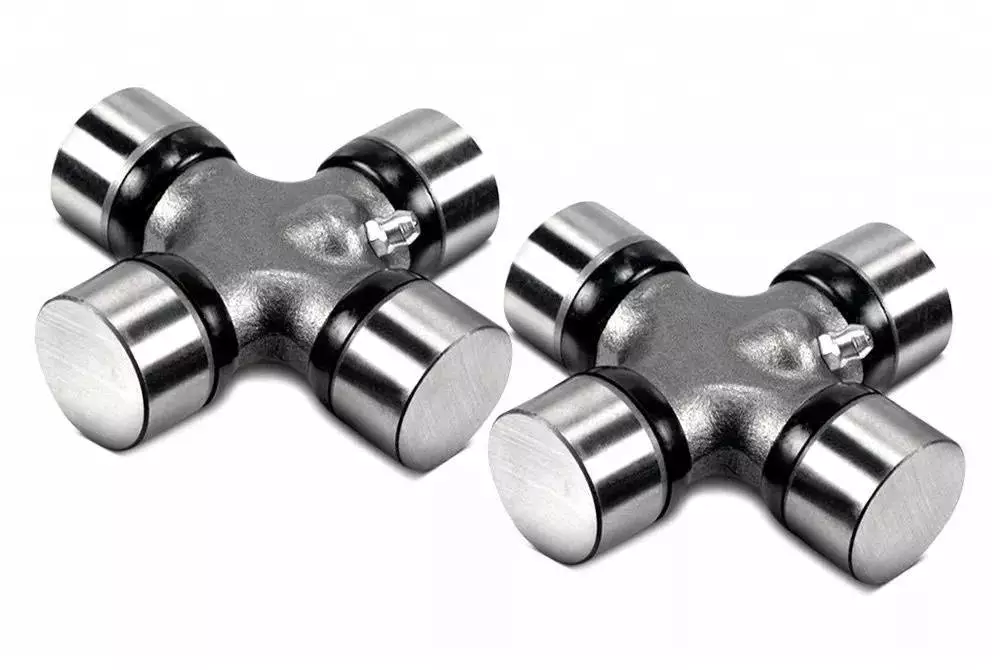 Replacement
If you need to have your U joint replaced, you need to prepare the area for surgery. Clean the area with a rag. Then, make sure that you have a wrench or sockets available to change the UJ. Also, make sure that you have snap-rings to secure the bearing cups. Once you have these things, you can remove the U joint. Be careful not to damage the driveshaft, however.
The U joint replacement process will last for one or two hours and cost about $25. The labor required to install the part will cost a couple hundred dollars. A $25 part can cost a lot more when someone else does it for you. The average labor rate for a U joint replacement is $100/hour. However, there are some steps you can take to make your surgery as easy as possible.
First, you should ensure that the replacement u joint is of a high quality. The higher quality the u joint replacement, the less likely it will fail. Besides, it will save you time and money in the long run. It will also prevent further damage to your vehicle. And don't forget to have the u joint lubricated regularly.
The U joint is responsible for keeping the rear axle attached to the transmission. A broken one can cause the driveshaft to fall off your auto. In such a case, you may need a new driveshaft. The best way to determine if your U joint needs replacement is to check it while your vehicle is on a lift. If you notice any movement at all, this means your u-joints have worn. In addition, you should check the driveshaft for dents or impact damage. The drive shaft may also become damaged if objects have been stuck to it.
A lubricant for your U joint will extend its life greatly. You can also use a wire brush to clean the area. WD-40 can also be sprayed around the bearing caps.




editor by CX 2023-04-26