Product Description
Product Description
We can supply under universal Joint optional:
Catalogue of Universal Joint for American Vehicles
SPICER Part Number
PRECISION Part Number
D
O
L
Quantity Per Carton(PCS)
5-2X
340
23.8
 
61.3
100
5-2X
344
27
 
74.6
40
5-4X
344
27
 
74.6
40
5-6X
369
27
 
81.75
40
5-7X
331
30.188
 
92.075
40
5-10X
330
30.188
 
106.35
40
5-14X
341
23.82
 
61.3
100
5-30X
332
39.69
 
115.95
10
5-74X
356
27
52.6
 
40
5-101X
340
23.8
 
61.3
100
5-102X
344
27
 
74.6
40
5-103X
338
23.8
35
 
100
5-106X
330
30.188
 
106.35
40
5-111X
341
23.82
 
61.3
100
5-115X
332
39.69
 
115.95
10
5-118X
351
34.92
 
106.3
20
5-121X
329
27
 
81.75
40
5-124X
335
59
 
167.5
6
5-130X
354
27
 
92
40
5-153X
369
27
 
81.75
40
5-155X
358
34.93
 
126.21
20
5-160X
330
30.188
 
106.35
40
5-170X
338
23.8
35
 
100
5-174X
365
26.99
52.57
 
40
5-177X
334
49.2
 
154.7
10
5-178X
331
30.18
 
92
40
5-188X
351
34.92
 
106.3
20
5-200X
329/360
27
 
81.75
40
5-213X
354
26.99
 
92.08
40
5-220X
 
34.93
 
126.21
20
5-251X
 
27
 
81.76
40
5-252X
360
27
 
81.75
40
5-260X
365
26.99
52.57
 
40
5-263X
351
34.92
 
106.3
20
5-273X
 
27
62.09
 
40
5-275X
358
34.93
 
126.21
20
5-278X
379
27
 
81.75
40
5-279X
333
47.6
 
134.9
10
5-280X
334
49.2
 
154.7
10
5-281X
381
49.2
 
191.9
6
5-297X
371
30.18
52
 
40
5-303X
470
34.92/42.8
 
126/140.4
10
5-310X
380
27
 
81.76
40
5-315X
373
27
 
81.76
40
5-330X
 
41.2/49.2
 
142/140.4
10
5-353X
319
27/27.4
50.98
81.76
40
5-354X
447
27
 
92
40
5-407X
376
49.21
 
177.8
6
5-438X
475
47.62
 
135
10
5-443X
437/373
26.99
 
61.95
40
5-469X
477
49.2
 
179.98/177.98
6
5-470X
376
49.2
 
178
6
5-510X
478
49.2
 
191.69/194
6
5-515X
476
49.2
 
157.1/157.1
6
5-521X
433
27
62.09
 
40
5-674X
475
47.62
 
135
10
5-675X
476
49.2
 
154.7/157.1
6
5-676X
478
49.2
 
191.69/194
6
5-677X
477
49.2
 
179.98/177.98
6
5-810X
478
49.2
 
191.69/194
6
5-1203X
433
26.99
62.09
92.08
40
5-1500X
392/395
20.01
35
57
100
5-1501X
391
25
40
 
100
5-1503X
398
25
 
63.8
100
5-1504X
397
25.02
41
 
100
5-1505X
393
27
 
92
40
5-1506X
463
38
57
100
20
5-1508X
390
26
53.6
 
40
5-1509X
396
28.5
 
77.7
40
5-1510X
387
29
49
 
40
5-1511X
389
32
61
91.6
40
5-1515X
383
29
50
 
40
5-1516X
399
25
 
76.5
50
5-3147X
534G
28.5
60.1
 
40
5-4143X
969
36.5
 
108
10
5-5177X
968
42.8
 
115
10
5-6106X
905
42.8
 
140.4
10
5-7000X
570
49.2
 
148.38
10
5-7105X
927
49.2
 
148.38
10
5-8105X
928
49.2
 
209.6
5
5-8500X
785/963
71.4
 
165
6
5-8516X
963
71.4
 
165
6
5-9001X
911
71.4
 
209.6
5
5-9016X
911
71.4
 
209.6
5
5-12062X
 
48.05
 
161
5
5-12100X
 
45
 
120.4
10
5-12213X
 
38
57
100
20
5-12219X
 
48.05
 
125.8
10
5-12924X
 
52
 
133
10
5-12932X
 
57
 
152
10
5-13400X
341
23.82
 
61.29
100
Our Advantages
Production Capacity: With annual output of 500,000 universal joint,there is a professional production team to deal emergency production task.
Management System: Developping active management,and constantly deepen the quality and innovation management with system,standardization and institutionalization,promoting our staff with full enthusiasm,sincere attitude and unremitting efforts to improve product quality and management stanards.All of universal joint is made as oem no.
Research and development ability: For new technologies,new materials research and pplication,pingchai set up R & D center,a group with highly qualified engineers and technicians who are in charge of product development and continue to improve.at the same time with OE customers and tertiary institutions continue to dialogue and interchange of ideas.
Quality Control:
As a manufacture of quality,we adhere to the first time to do a good job that runs through every aspect of work.Customer salisfaction is our goal,it needs the entire team to complete,our staff to achieve this goal with unremiting efforts.
Company Profile
ZheJiang CZPT Inc is located in the beautiful scenery of ZheJiang mountain city in China, we can supply a wide range of auto parts and machine and equipment, we have our own crankshaft processing plant, is a combination of industry and trade enterprises.
Auto parts included crown wheel and pinion, crankshaft, camshaft, cylinder head, axleshaft, cylinder liner, piston ring, clutch disc assy, V-belt, tooth belt, hydraulic brake cylinder cups, rotary shaft lip seals,Sealed beam, halogen bulb, cleaner, startor etc.
Besides auto parts, we engage in the export of equipment, machine tool, packing machine,Hardware, tools and filling machine, labeling machine, etc. It exports to almost 100 countries and regions of the world including USA, European, Southeast Asia, Russia, Hong Kong etc.
We are ready to render cordially our services to friends of industry and commerce, trade, science and technology, finance and friends of other circles throughout the world, and to become your reliable cooperative partner.
Certifications
After Sales Service
Our Payment terms
1) T/T:30% deposit by T/T,70% balance by T/T before shipment.
2) L/C at sight; 
 
Packing details 
In carton or various way of packing are choosable, according to different requirement;
Shipment terms
After receive deposit it can be finished within 30 days.
If you have any further queries, please don't hesitate to contact us.
| | |
| --- | --- |
| After-sales Service: | 12 Months |
| Warranty: | 12 Months |
| Condition: | New |
| Color: | Natural Color, Silver |
| Certification: | ISO, SGS |
| Structure: | Single |
Customization:

Available

|

Customized Request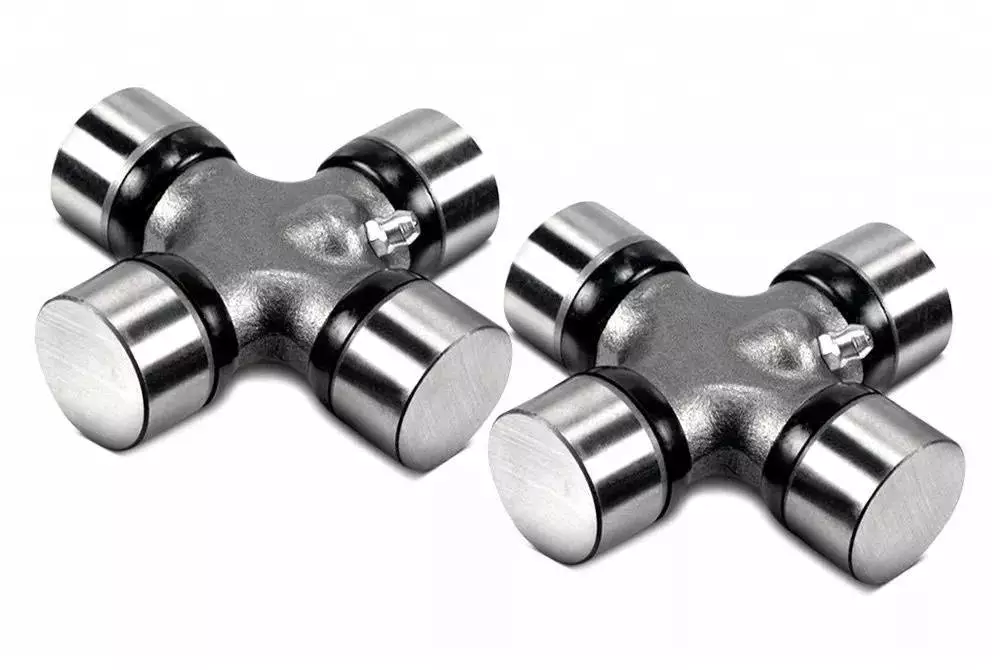 U Joint Servicing
If your u joint is starting to squeak, it is time for service. A professional u joint service can prevent your u joint from squeaking in the first place, and help you extend its life. You should also keep an eye on the type of u joint you have, its design and load capacity.
Symptoms of a failing u-joint
There are a number of warning signs that your u-joint may be failing. These signs include vibration, clunking, and a loss of steering control. The u-joint is responsible for transmitting torque from the transmission to the wheels. When it starts to fail, it can lead to a very bad accident.
The most common cause of a failing u joint is age and lack of maintenance. U-joints should be greased every 20,000 to 40,000 miles. Additionally, if the u-joint is made of cheap materials, it can dry out and break over time. Getting your vehicle checked for u-joint failure early will not only help keep your car running, but it will also help you save money on repair costs.
Another warning sign of a failing u-joint is a loud bang. This means the driveshaft is loosened. A loose driveshaft can damage the rest of the vehicle. In addition to the annoying noises, a loose driveshaft can also cause serious damage to the car.
If you hear any unusual noises or vibrations coming from your u-joint, you should immediately take your vehicle to a mechanic. Ignoring these noises can result in serious damage and costly repairs. Fortunately, u-joints are relatively inexpensive to replace. Just make sure you buy quality replacement parts from the manufacturer.
A failing u-joint usually gives only a few symptoms, but you should be aware of them. It can also cause your car to make noises and experience difficult handling. If you notice any of these symptoms, it may be a sign that you need to replace your u-joint.
You can also listen for vibrations when you drive. If your u-joint isn't functioning properly, the vibrations will increase as you accelerate and decelerate. In addition to this, you'll notice that the vibrations will become louder and higher in pitch as the drive shaft moves faster.
If your u-joint is failing, you should immediately take your vehicle to a mechanic for an examination. If the joint is loose or has become contaminated with dirt or water, it will eventually break and cause severe damage to your car. Ultimately, your car's wheels may even fall off.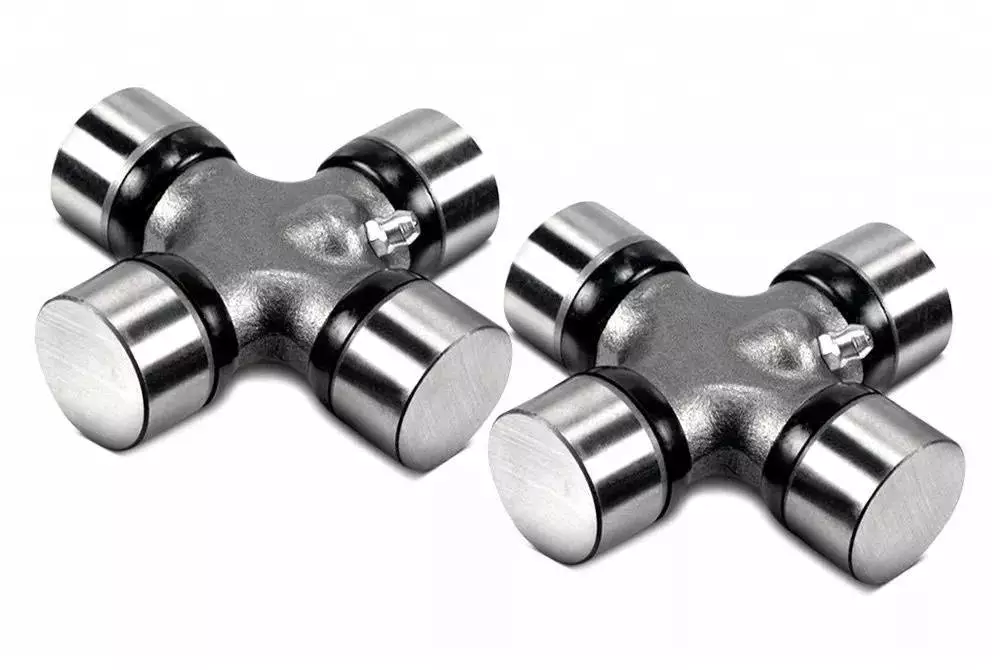 Types of u-joints
There are many different types of u joints. While most of them are similar, there are some differences. Some have grooves or plates while others do not. There are three main types of u-joints: plain, plate, and grooved. Plate-style U-joints feature a flat mounting plate. Grooved-style u-joints have a groove on the bottom. You will find these on a variety of types of u-joints.
U-joints are used in many different applications. They are commonly located on drive shafts and 4WD transfer cases. They also may be on the axle shafts of front-wheel drive vehicles. Some vehicles use another type of u-joint, called a constant-velocity joint (CV-joint), to transfer torque to the front wheels. And in the case of solid front-axle vehicles, there are u-joints behind each front wheel.
Another type of u-joint is the cardan style. This joint operates when the pinion and shafts are at an angle. The cross rotates around the center of the shaft, while the bearing caps rotate around the trunnions. This elliptical path causes a strain on the U-joint.
U-joints are important parts of your vehicle. They are also a part of your car's drive shaft and should be replaced as often as your vehicle's drive shaft. Ideally, you should replace u-joints every 50,000 miles, but depending on the type of driving conditions, they may need replacement more often.
You can easily tell if your u-joints are worn by inspecting them. A worn u-joint will give you squeaks or clunks when driving and a dangling driveshaft when braking. Likewise, an uneven seal can let water and foreign material leak.
You can also notice if the U-Joint is dry or over-lubricated by listening to the drive shaft. If you hear vibrations, your drive shaft may be damaged and could be on the verge of failure. If you hear a loud banging sound when driving, you may need to lubricate the U-Joint.
Load capacity
The U joint load capacity is a measurement of the amount of force a U joint can withstand. It is important to note that this capacity may not always be consistent. In addition, it depends on the type of steel used and the size of the bearings and caps. Typically, the load capacity is measured in terms of continuous torque loads that are calculated over the joint's entire life. A catastrophic failure rating is two to three times the rated yield torque.
The load capacity of a U joint depends on the bending moment generated by the gear spindle, which is a combination of driving torque, operating misalignment angle, and frictional load on the gear teeth. The bending moment of a gear spindle can be up to two to five times that of the U joint. Gear spindle load capacity decreases as the misalignment angle increases, because fewer teeth are in full contact to share the load. However, the torque capacity of a U joint is not significantly affected by misalignment angle. This is because the bearing life is not affected by misalignment angle and does not depend on the misalignment angle.
The CZPT Extreme U joint series offers a number of features to increase its load capacity. These u-joints use needleless bearing caps and high-grade anti-seize lubrication. They are compatible with CZPT 30 axle shafts and CZPT 44 and 60 axles. They also feature full-circle snap rings that virtually eliminate the possibility of ring ejection under load.
A U joint is one of the oldest types of flexible couplings available. It is commonly found in automotive applications. The basic design of a u-joint consists of two shaft yokes arranged at right angles. A four-point cross rides inside the yokes and is attached to bearing caps through snap rings. It is designed to compensate for changes in the angle of the driveline – such as changes in terrain.
U-joints vary in size and type. Some have a narrower range of load capacity than others. Usually, they are 1.5 to 1.8 times more expensive than gear spindles. However, U-joints are more durable and require less cleaning and maintenance. In addition, they require less lubrication and fewer parts to be replaced.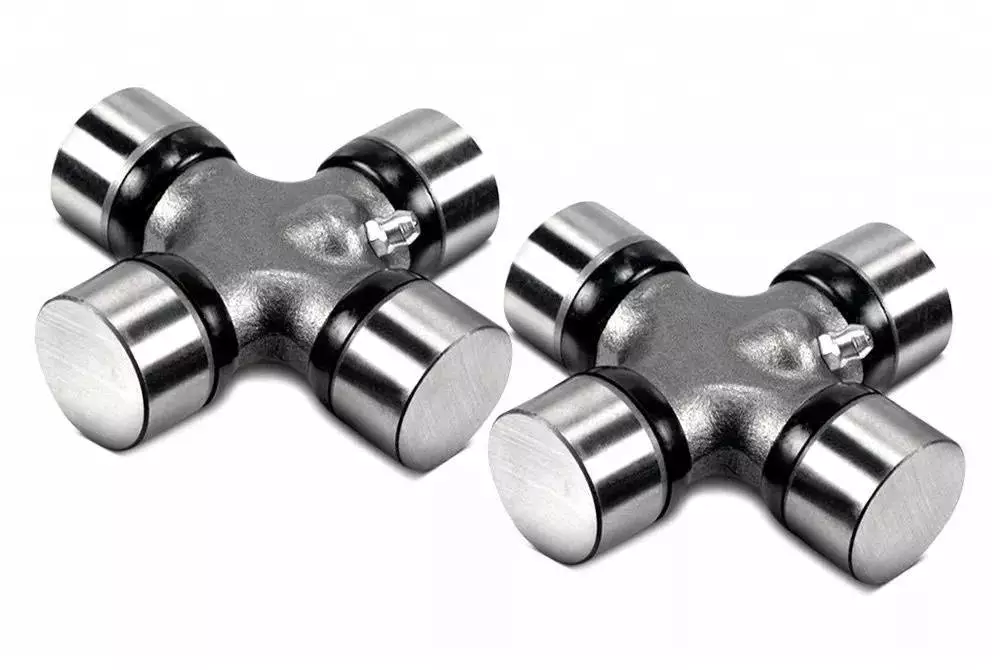 Design
The u joint is one of the oldest flexible couplings. Today, it is commonly used in automobiles. It consists of two shaft yokes that are at right angles to each other. Each shaft yoke is fitted with a four-point cross that rides inside a bearing cap assembly. These components are pressed into eyelets in the yokes. In addition to their functional utility, the joints also have aesthetic value.
While U joints are slightly more expensive than gear spindles, they offer much longer life and require less maintenance. They also require less clean-up and lubricant. U joints are available in several designs. Some designs have a closed eye yoke design that surrounds the bearing housing. Another design uses a split yoke with two halves bolted together.
A single universal joint can transmit a torque of 20 in-lbs. This torque must be transmitted at a speed of 600 RPM. However, the output shaft does not follow the input shaft exactly; instead, it leads or lags the input shaft. This phenomenon is called "use factor". In Figure 3 we see the angular-velocity variation as a function of operating angle. It also illustrates the peak displacement lead and angular-acceleration ratio.
Another problem with u joints is that they don't always achieve the expected fatigue life. This can be due to poor lubrication or improper sealing. These can lead to poor traction, causing the u-joint to wear out faster. The increased friction causes increased heat to build up, which reduces its life.
This book contains a graphical method to design a universal joint. It is a preview of the full content available for subscribers. There are dozens of graphical illustrations, an extensive Taxonomy, and dozens of patents that are featured in the book.
The design of a universal joint can be complex. The two shafts in a joint must be linked in a series and must have the same angular-velocity ratio. In addition, the angle between the input shaft and the intermediate shaft must be equal. Moreover, yoke 1 and yoke 2 must be in the plane of input and intermediate shafts.




editor by CX 2023-10-22